Content Warning: This entire post contains written description of violence, violent threats, bigotry & sexual assault.

Claude Gary Thomas Jr aka 313Bloc, has spent the better part of the last year, making threats of violence, including sexual assault, harassing antifascists (primarily women), and using dozens of different sock accounts to do it. As he states: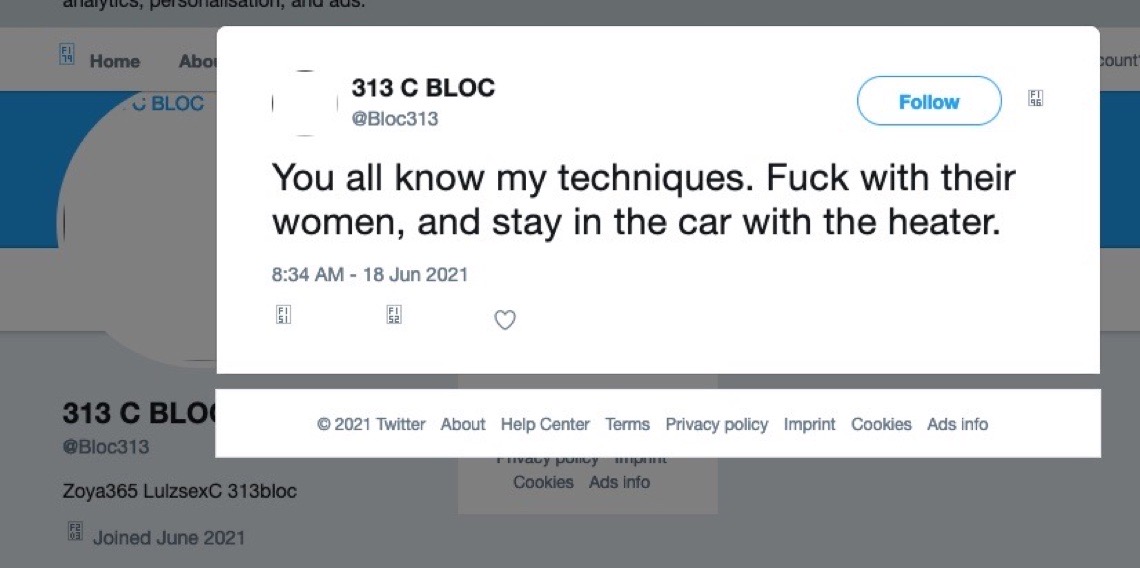 His stated intention appears to be to create fear in order to disrupt peoples' real life. Primarily he targets activists in Portland, OR, while he sits in Detroit, Michigan and Birmingham, Alabama.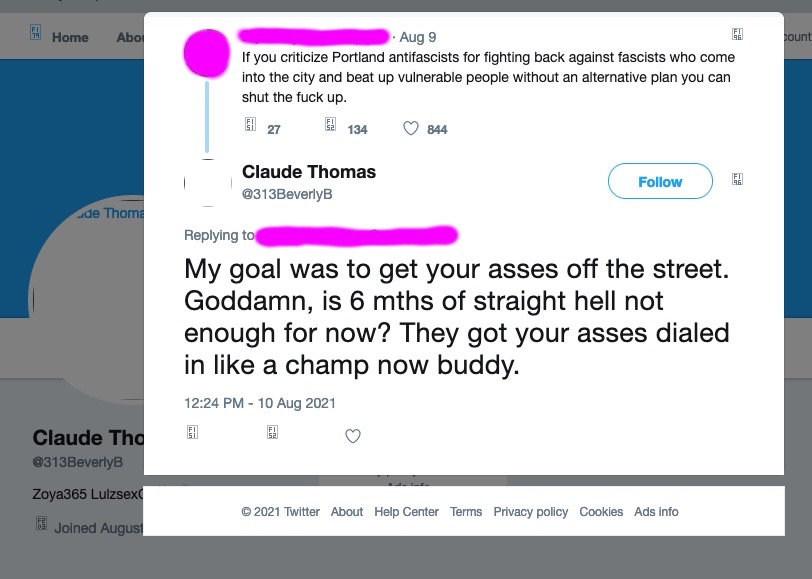 Claude has been relentless in his approach, each time losing an account, creating more in it's place.
Name: Claude Gary Thomas Jr
Age: 50 years old
DOB: March 1971
Location: Detroit, MI
Secondary Location: Birmingham, AL
Aliases: Gary Crenshaw, Claude B Thomas, Claude Thomas, Claude G Thomas Jr, Claude G Thomas, Gary C Thomas Jr, Gary C Thomas, Gary Claude Thomas Jr, Gary Thomas Jr, Gary Claude Thomas Jr, Cool Deveinc Breeze, David Montague
Claude got a warning when being pulled over for speeding in Illinois on October 25th, 2021. He posted the a screenshot (non-redacted) on Twitter. This post confirmed previous identification of Claude.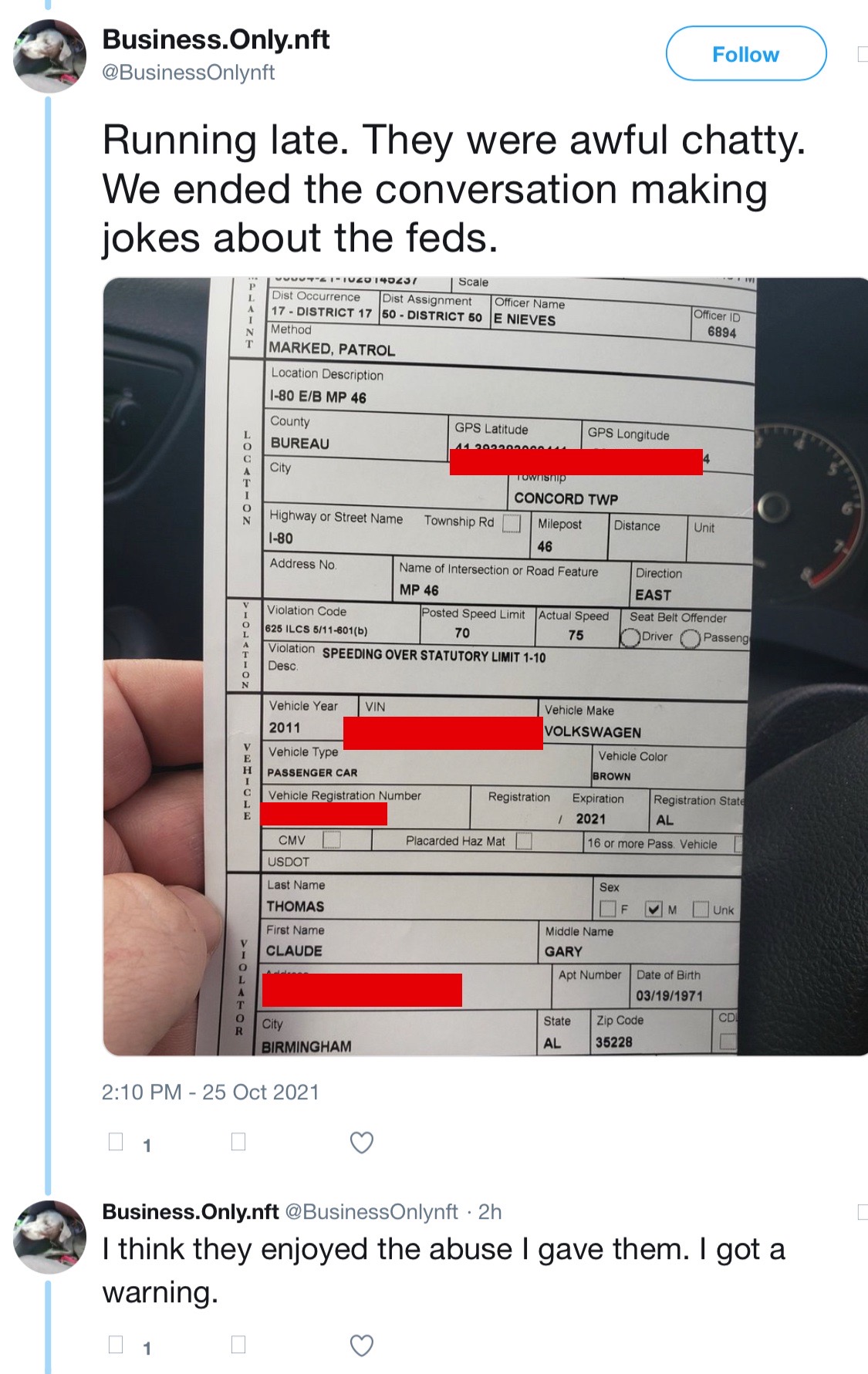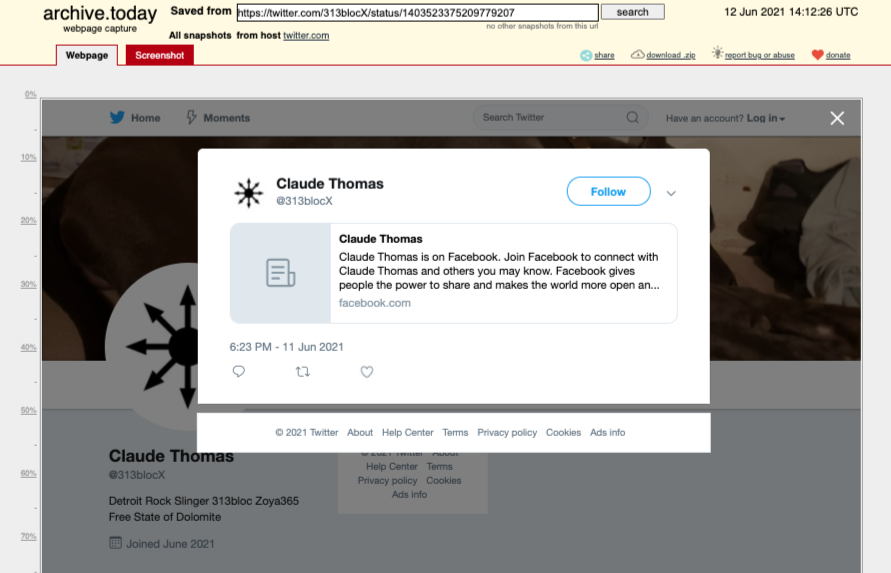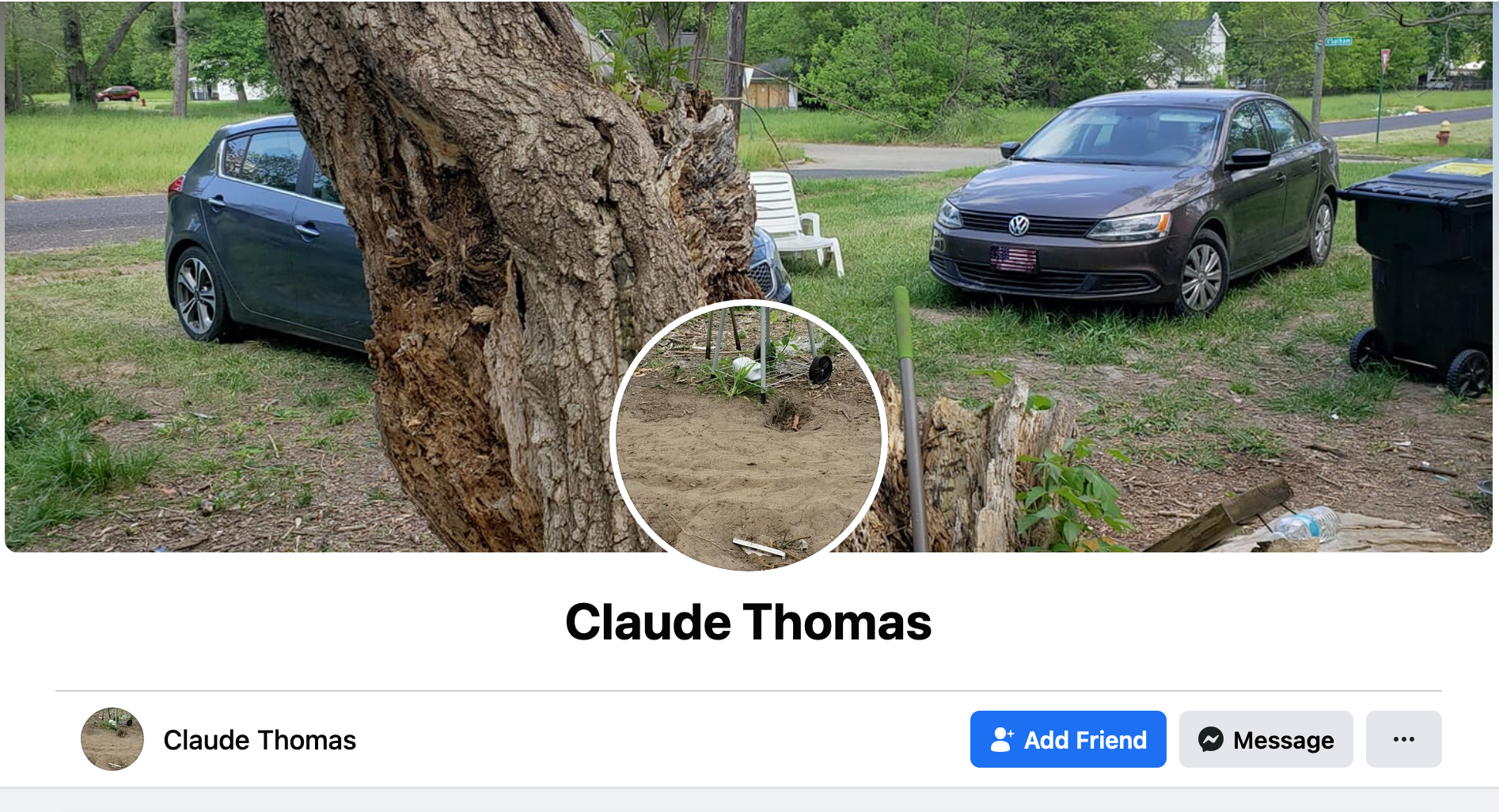 Claude has has posted extensively, unsolicited and @ the population of people he claims to be intentionally targeting in an attempt to intimidate. Many of his posts are about sex, sexual assault, and contain misogyny, ablest slurs and other forms of bigotry.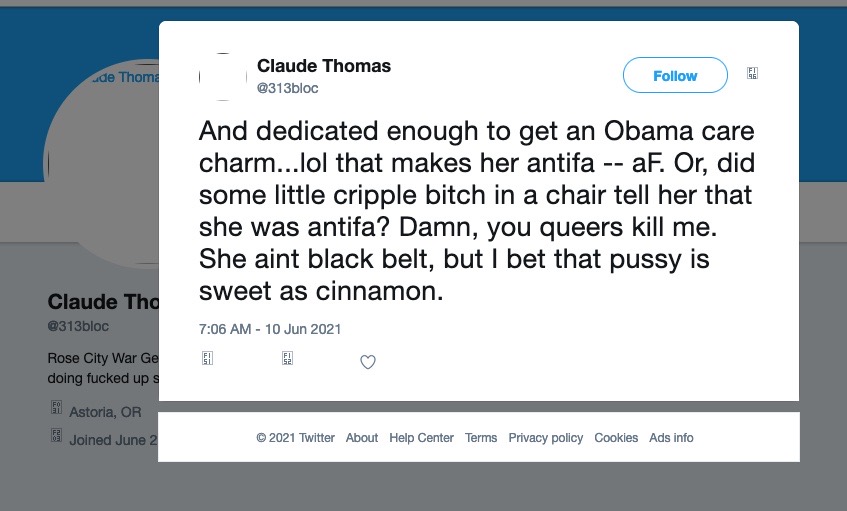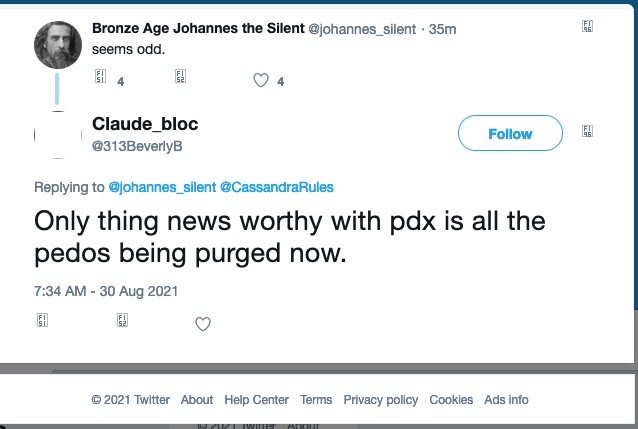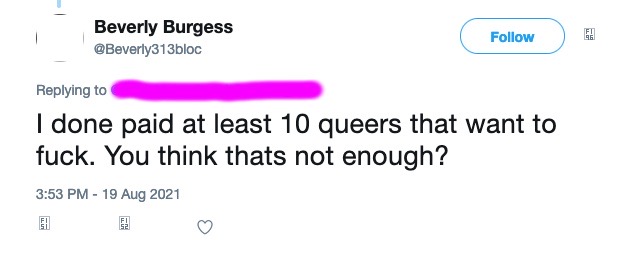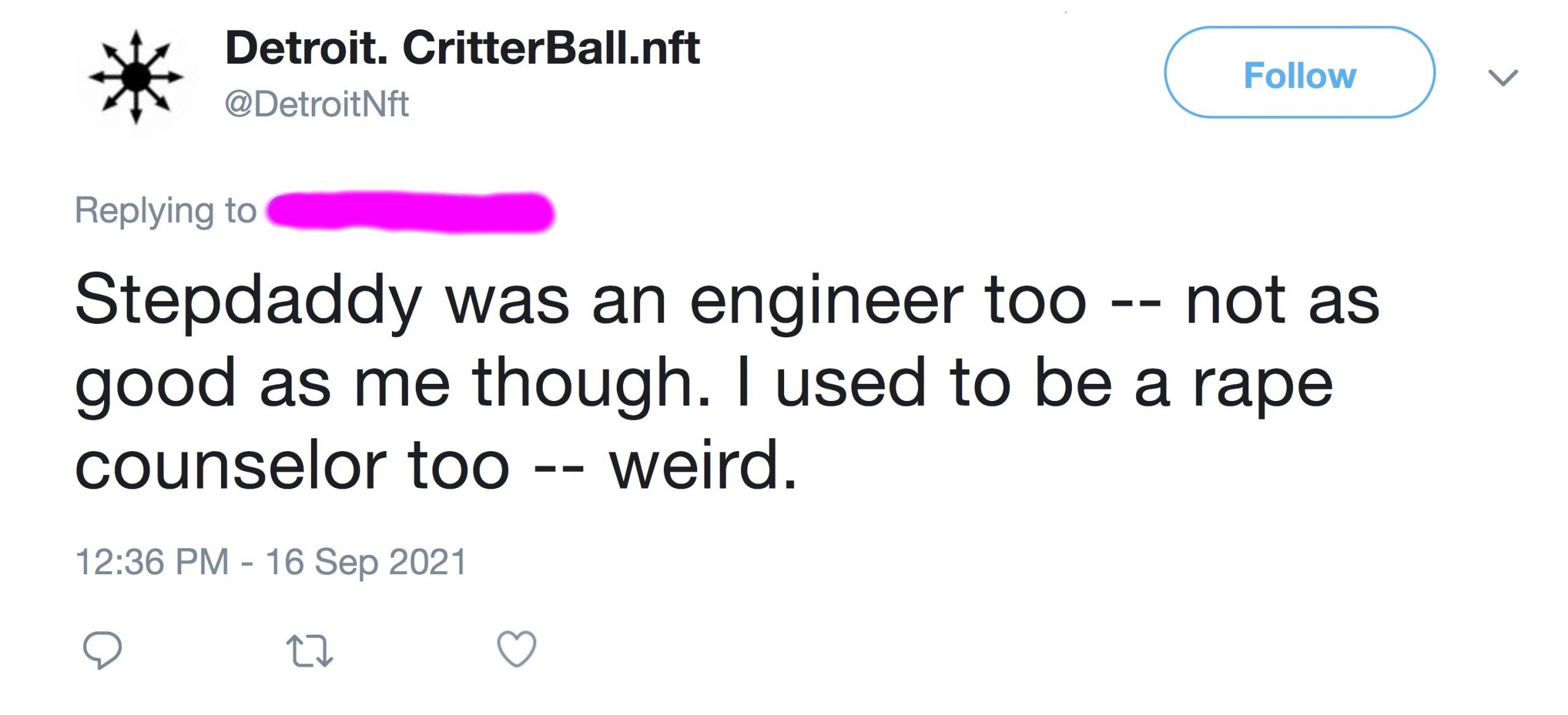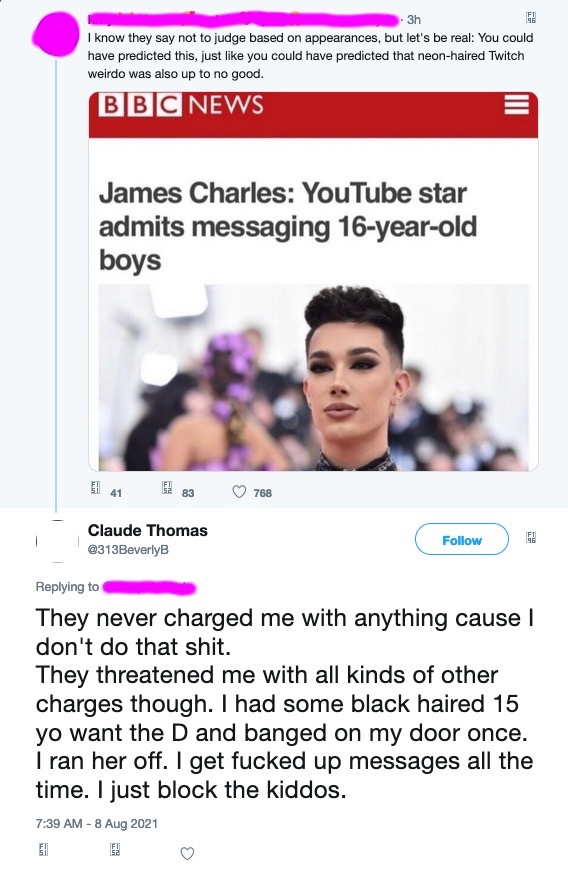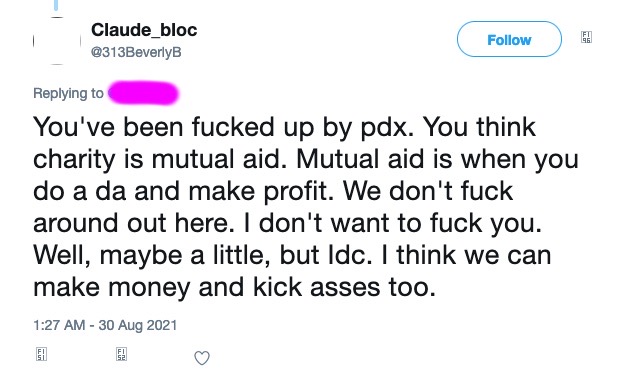 Coupled with Claude's sex and sexual assault descriptions, are posts about violence. He talks in relative depth about learning how to kill at a young age, starting with animals. He posts pictures of ammunition, knives, etc… and discusses droning groups of people.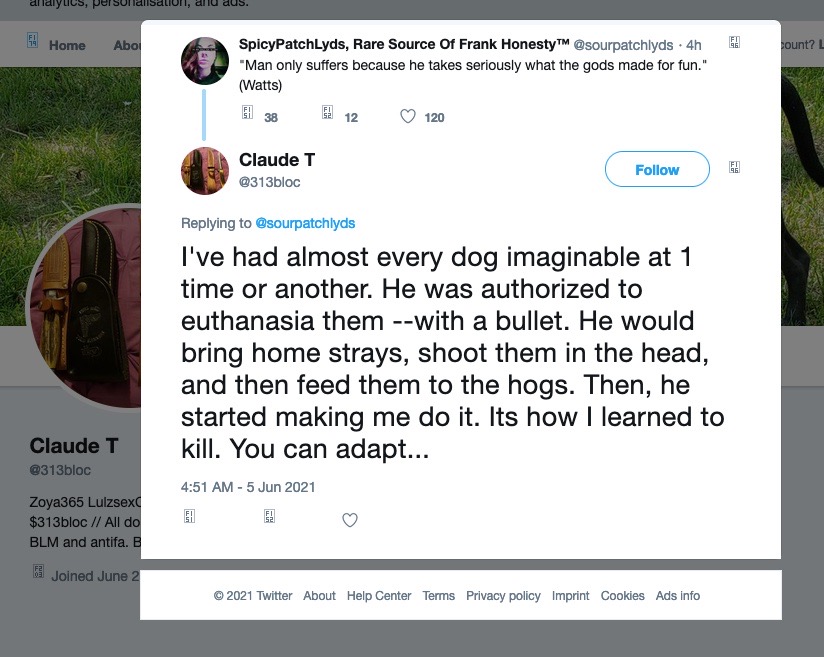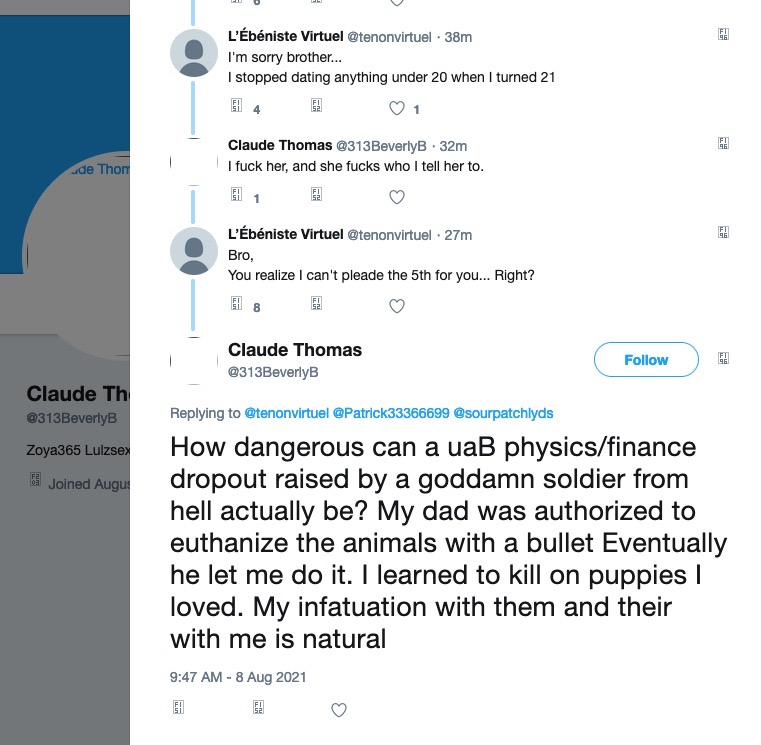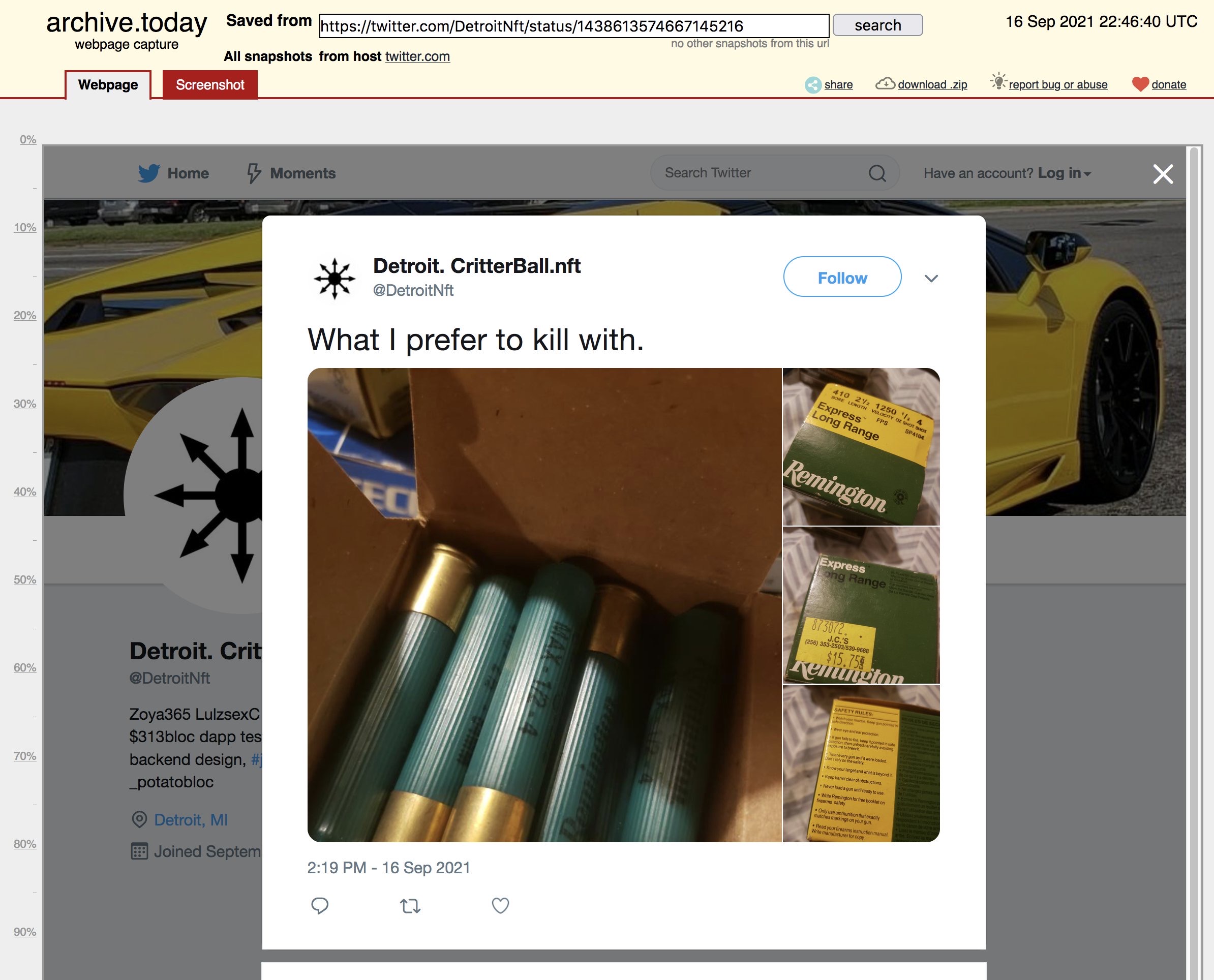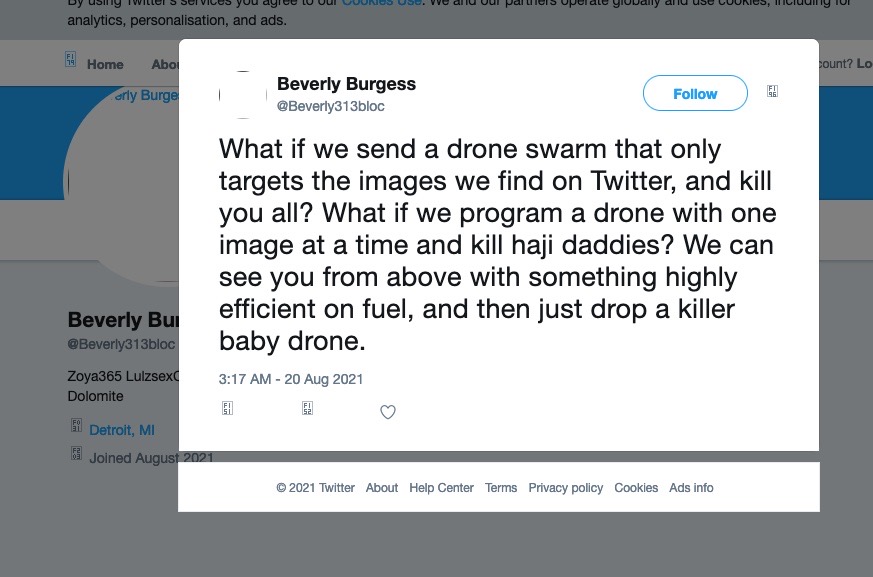 Claude also posts about putting "Jew stars" on people. This is a reference to the holocaust and Nazi era Germany. The image he posted below contains a collage of photos used quite frequently by neo-Nazis (including politician Paul Nehlen), to target journalists and tie their rhetoric back to conspiracy theories.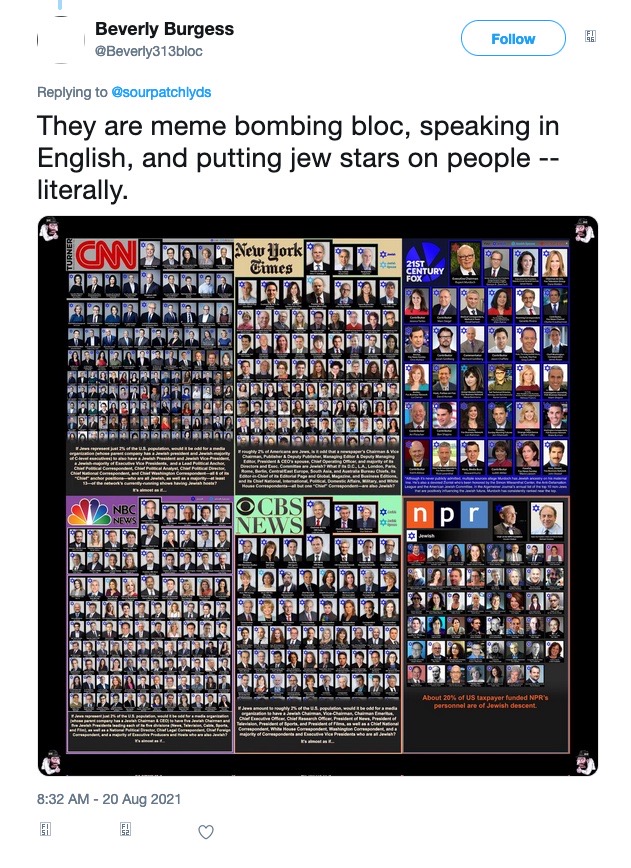 Claude doesn't seem to differentiate between insulting and denigrating women, even when it's his wife.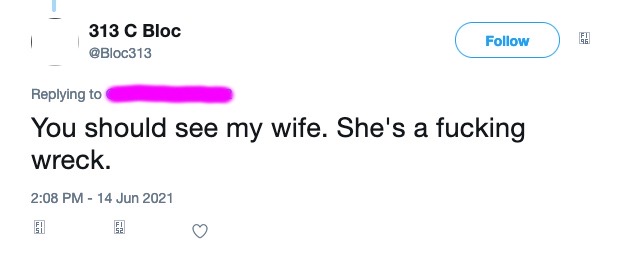 A list of SOME of the Twitter accounts Claude has used to target, harass and threaten people with, using social media:
username: bloc_claude

twitter_id: 1389526730143150081

username: AisleyJamee

twitter_id: 1429605626859110406

username: Beverly313bloc

twitter_id: 1428475838979350529

username: Pamela26873915

twitter_id: 1348286963741323266

username: 313blocX

twitter_id: 1403471762235535365

username: Bloc313

twitter_id: 1404182450033528837

username: lulzsexC

twitter_id: 1366525066926817283

username: zoya365_gallery

twitter_id: 1445473523577724938

username: DetroitNft

twitter_id: 1438122831473221638

username: inc_idc

twitter_id: 1448992931654811661

username: hosea_4

twitter_id: 1449519549683048449

username: 313_outwest

twitter_id: 1450988543401082881

username: pdxyum

twitter_id: 1451365238696071175

username: cheesemanoregon

twitter_id: 1451595519294259202

username: pussywrecknft

twitter_id: 1452086077313802247
Based on Claude's descriptions of his past, his ongoing behavior and nature of his threats, we believe he is an active threat to the community.