Republished with permission of the
author
.
Alex has also spent time organizing with neo-Nazi groups. He can first be found in a Telegram chat of Northeast U.S. neo-Nazi's dubbed The Organization. The Organization was led by New Hampshire neo-Nazi Zypher Garrison, who was exposed by 
@161EUG
eugeneantifa.noblogs.org/post/2020/04/0…
5/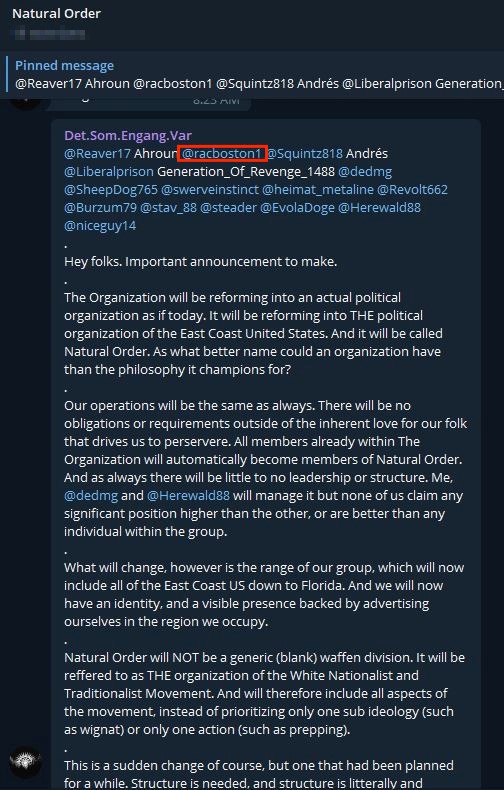 Garrison was a member of the neo-Nazi terror group Feuerkrieg Division (FKD), and through The Organization chats, launched a shortlived and failed neo-Nazi group called Natural Order. Natural Order/The Organization crumbled after Garrison was exposed.
6/
After the collapse of Natural Order, it seems Alex joined NSC, a neo-Nazi group started in Massachusetts by Chris Hood. You can read more about NSC and Chris here:

7/
Just as a side note, while Alex's name certainly does very similar to the Russian neo-fascist intellectual Alexander Dugin, this is just an odd coincidence.